Dehong International Chinese Schools are designed for Chinese students and offer an academic programme comprising of the Chinese compulsory curriculum combined with the Dulwich College International educational philosophy and pedagogy.
Rong Hong - 'The Father of Chinese overseas students'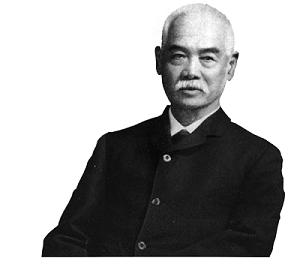 In 1828, Rong Hong (Yung Wing) was born in Xiangshan, a county of Guangdong province across the water from Macau. When Rong Hong was 7 years old, his father sent him to a missionary school in Macau. This marked the beginning of his journey to overseas study and in 1854 led to him becoming the first Chinese student to graduate from Yale College.
This period was not easy for China as the Opium War had changed China completely, but nonetheless, Rong Hong (Yung Wing) took the decision to return to his motherland to work for his people. He tried many different ways, such as opening factories, building industries and importing Western science and technology. In the process, he discovered that innovative education was one of the best ways to reform the country. As a result, Rong Hong persuaded the Qing Dynasty government to send young Chinese to the United States to study Western science and engineering.
Finally, with government approval, Rong Hong organised what came to be known as the 'Chinese Educational Mission', which allowed 120 young Chinese students to study in the New England region of the United States, beginning in 1872. Many of the students later returned to China and made a significant contribution to China's civil service, engineering, and sciences. Prominent students on this mission included Tang Shaoyi, Zhan Tianyou (Tien You Jeme) and Tang Guo'an (Tong Kwo On).
Together with Rong Hong (Yung Wing), these people worked hard to reform China and laid a solid foundation for the modernization of China. Rong Hong (Yung Wing) has been known as 'The Father of Chinese Overseas Students' ever since.
Rong Hong (Yung Wing) represents:
A Pioneering spirit;
The Spirit of patriotism;
The Spirit of making a positive impact through education.
This was the origin of the aspiration to build Dehong Schools.